We hope you are keeping well. If things are not so well hang in there, it will get better in the end. Today we have something for you to warm your day!

We are excited to announce the release for two new features in our latest Bunifu framework release version 3.0.1! That is Bunifu Snackbar and Bunifu Panel control. We also have featured enhancements on Bunifu Image Button and Bunifu Separator.
Bunifu Snack Bar
With Bunifu Snack Bar, your pop-up messages experience will never be the same again. Bunifu Snack Bar is fully customizable and will provide you as a developer with a ton of options for customizing predefined standard notification types such as success, information, and error in your app. Bunifu Snack Bar comes with options to add animations, durations, and dismissing toasts.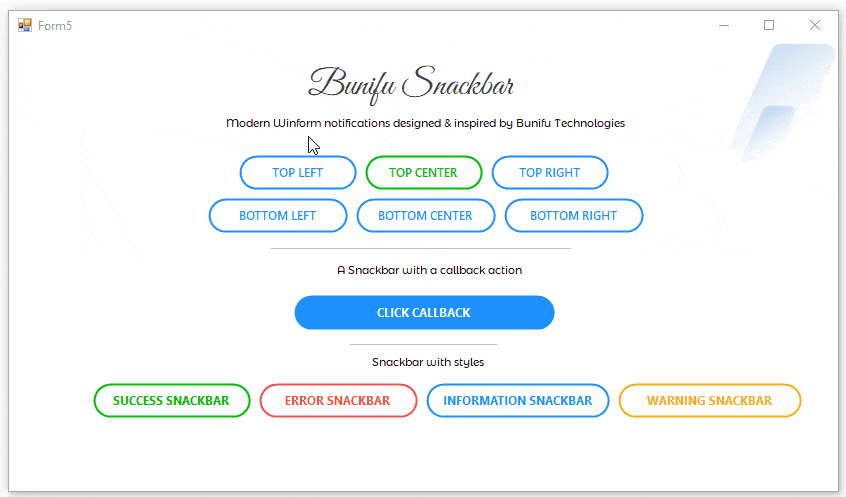 We've just highlighted a few capabilities. There is more you can do with Bunifu Snack Bar to improve your app notification user experience. Please check out the documentation for more details.
Bunifu Panel
Making beautiful context panels for your WinForms has never been easier with Bunifu Panel control. What is even more exciting that it does not require you to write any code! With a few property tweaks, you will get your desired look and feel with panels.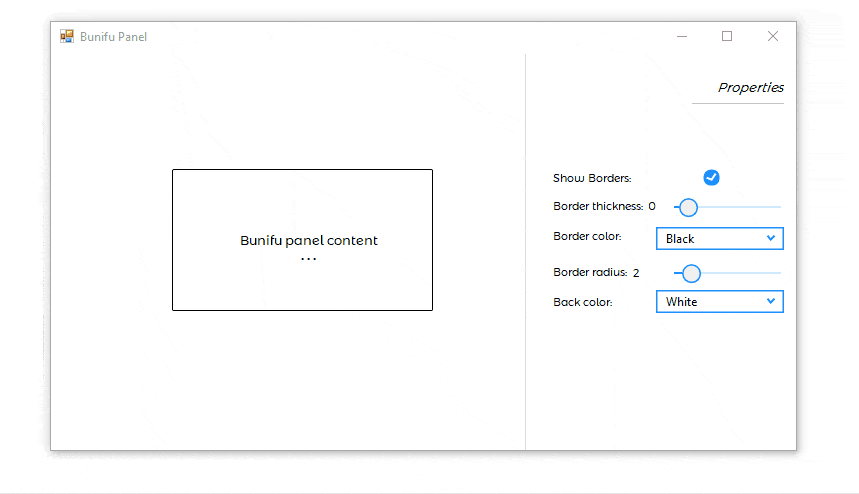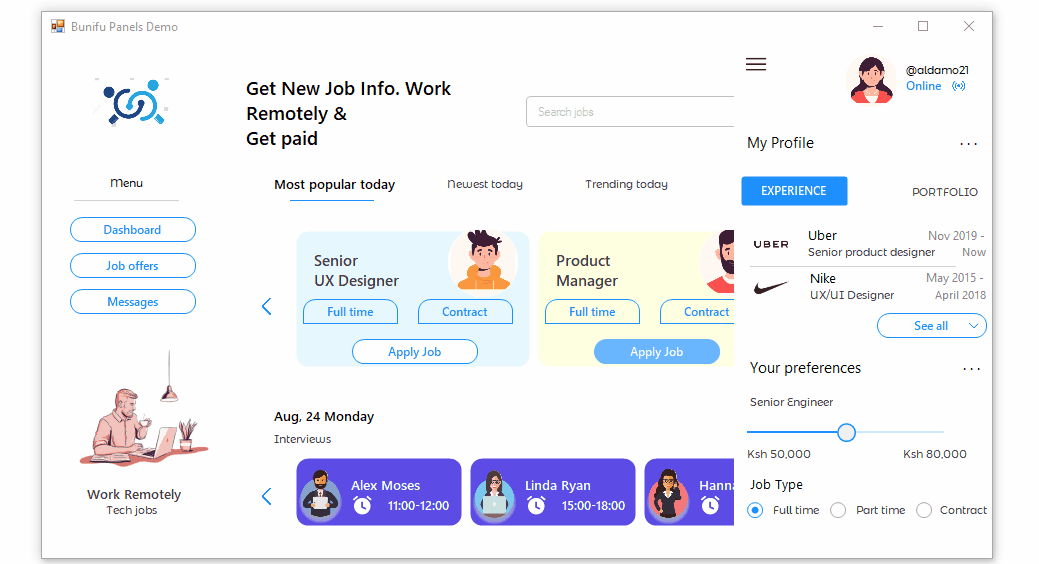 With Bunifu Panel you get to display large information in an organized manner. We have a dozen other capabilities in our documentation. Go ahead and check it out!
Ehnancements
We received your feedback on Bunifu Image Button and Bunifu Separator. We have added the following enhancements to improve your experience.

Bunifu Image Button: Added 'AllowToggling' property Added key events for focus click. Bunifu Separator: Added 'DashCap' property.
To conclude, we hope these new features and enhancements will help you create a good looking user interface in your WinForms apps. Our mission is to empower you to create the best user experiences for your customers and to save you development time.
Stay tuned for more exciting features! Happy coding 🙂