Start your free trial
Begin your 14-day free trial. Please select the product you wish to try to start. 
*No obligations required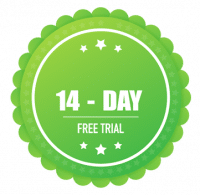 Happily shared experiences
Real people. Real-world experiences.
In 2017 we met BunifuFramework, we found it a very interesting product to work on our products, we found that we had very personal technical support and impressive human support.
I will just say great work on the framework, we find it elegant and practical
What we liked about Bunifu UI tools is the small footprint on the system while allowing great style and flexibility. The price was also just right. Their customer support is always fast and efficient
130+
Countries reached
Bunifu Framework is trusted globally to deliver great user experiences across industries
40K
Growing community
Join thousands of developers globally who use Bunifu Framework to deliver stunning user experiences
Successful use cases across industries
More companies across industries are delivering great software user experiences in their solutions using Bunifu Framework. Learn more on how they achieved greatness.